How to minimise Energy Bill Shock & Tackle High Business Energy Prices this Financial Year
Wednesday 12 July, 1pm - 2pm AEST | Zoom Webinar
With the new financial year upon us, your business is now facing a range of complex challenges.
The news of rising energy costs is understandably causing apprehension from business operators about what they can do to combat rising energy costs, bill shock and volatile wholesale prices that seemingly feel out of control.
In this 60 minute webinar, you'll learn:
✔ How the Default Market Offer and Victorian Default Offer will impact your business and what you can do to lessen bill shock
✔ State-by-state wholesale market insights and how best to negotiate your large-market energy contract
✔ Learn about the state of solar including revised tax incentives, funding, technology and tips
✔ Tips on how to adapt and pivot to free up funds from your energy bill
✔ Whether you're a good candidate for other energy optimisation and cost efficiencies including network tariff optimisation, power factor correction, voltage optimisation and more

✔ Future market outlook and what's to come for businesses
The webinar will be followed by a short Q&A.
Register for the webinar today:
Want to gain more control over your business power bills and rising power costs?This 60 minute online webinar is for you.
Who is Choice Energy?

Australian owned and operated, Choice Energy is an award-winning energy consultancy with more than 8,000 clients across Australia and New Zealand. Choice Energy believes in a predictable, fair and low-cost energy future for businesses and takes a holistic approach to energy management by providing a number of core solutions to help better manage demand for energy, improve operational efficiency and reduce energy costs.
All registrants will be provided the opportunity for a complimentary energy assessment.
Join an expert panel of industry and energy experts and gain insights into how you can reduce your energy costs to help improve cash flow for your business.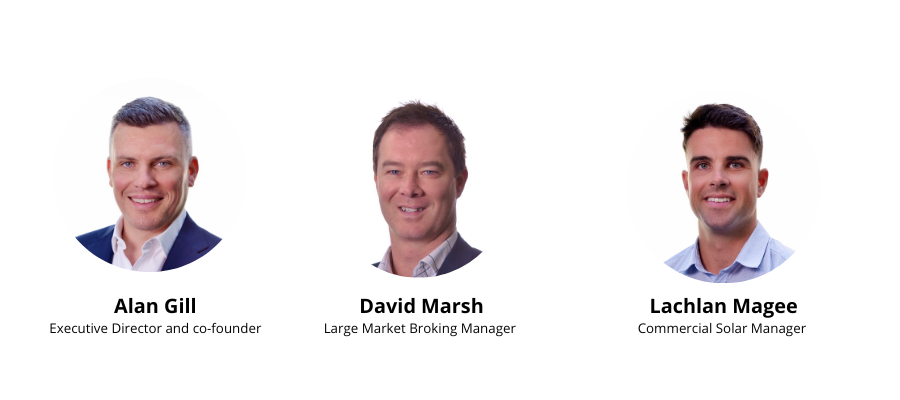 Now is the time to take your power back and understand clearly how to effectively reduce your company's energy costs.
Get Started
Take power back and reduce your energy costs. Provide us with a snapshot of your business and energy needs and we'll be in touch.